Did you know that New Country Organics has two mill outlet locations? We were born in the Shenandoah Valley of Virginia, but in recent years have expanded to a second location in Lubbock, Texas.
This choice was made with our customers in mind, as we now reach organic enthusiasts nationwide. As a result, our Lubbock mill outlet has helped us create more organic acreage locally and at large by supporting local and North American farmers. Furthermore, it has helped us nurture the surrounding socially responsible economies.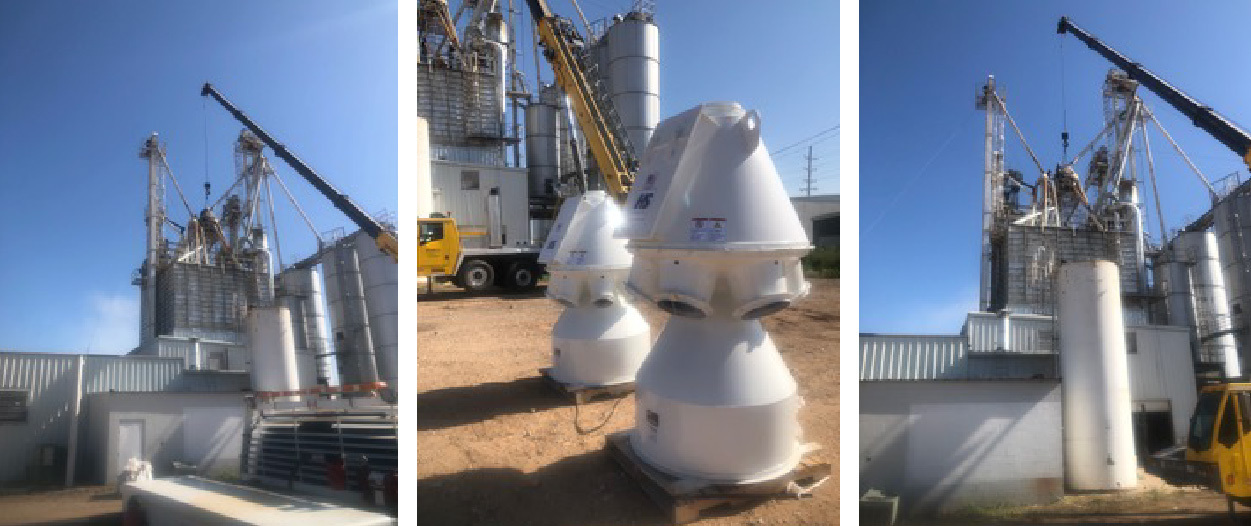 Since acquiring the Lubbock mill, we have worked diligently to upgrade the facility and replace the infrastructure needed to make the products you know and love. These investments will continue to help us provide animals and acreage with the organic products they need to thrive. If you have visited the Lubbock mill recently, you may have noticed some bustle as we have worked to complete a major upgrade: swapping-out two of the old, manual turn-heads and replacing them with modern electrical touch-controlled models. We also replaced the belt and buckets in the 160 foot high mixing elevator and pulled obsolete equipment off of the roof.
Equipment can break at any time in a mill, and it is important to keep equipment properly maintained. These recent changes minimize the risk of disruption in supply and reflect our commitment to continue milling in west Texas.
---
Fun fact: if you use any of our pelleted or crumbled animal feeds, be sure to thank our hardworking production team in Texas! They have finessed the processes and mill these products fresh for all of our customers.
---
Visit us in Lubbock!