New Country Organics – YOUR OPEN SOURCE For ORGANIC
The more you know about organics, the better your results.
We love to share our knowledge and offer a variety of free organic classes and seminars.

WE WANT MORE ORGANIC EDUCATION:
We know there is a need for it. We hear it everyday. We have a bunch of ideas in development, like a Chicken Summit, a Soil Summit, and a call-to-action for our activist friends and organic aficionados to help us increase our class offerings. We're even building an online Organic Education Community Center, the OEC. So, we're calling on all you organic dreamers, teachers, techies, and beginners: Let us know what you want to learn. Or if you would be willing to share what you know with our community and teach – in person, online, video, webinar, podcast, electronic courseware? If there's a demand, we'll do it.
Email us with your better organic education ideas:
---
Some of the best organics educators around are our farmers. They know their soils, their customers, their environment. And they are committed. We are fortunate to enjoy participation in a vibrant, knowledgeable, driven organic community. We celebrate the farmers. This page is currently under construction. Want to see your farm here when we reopen it? See how below!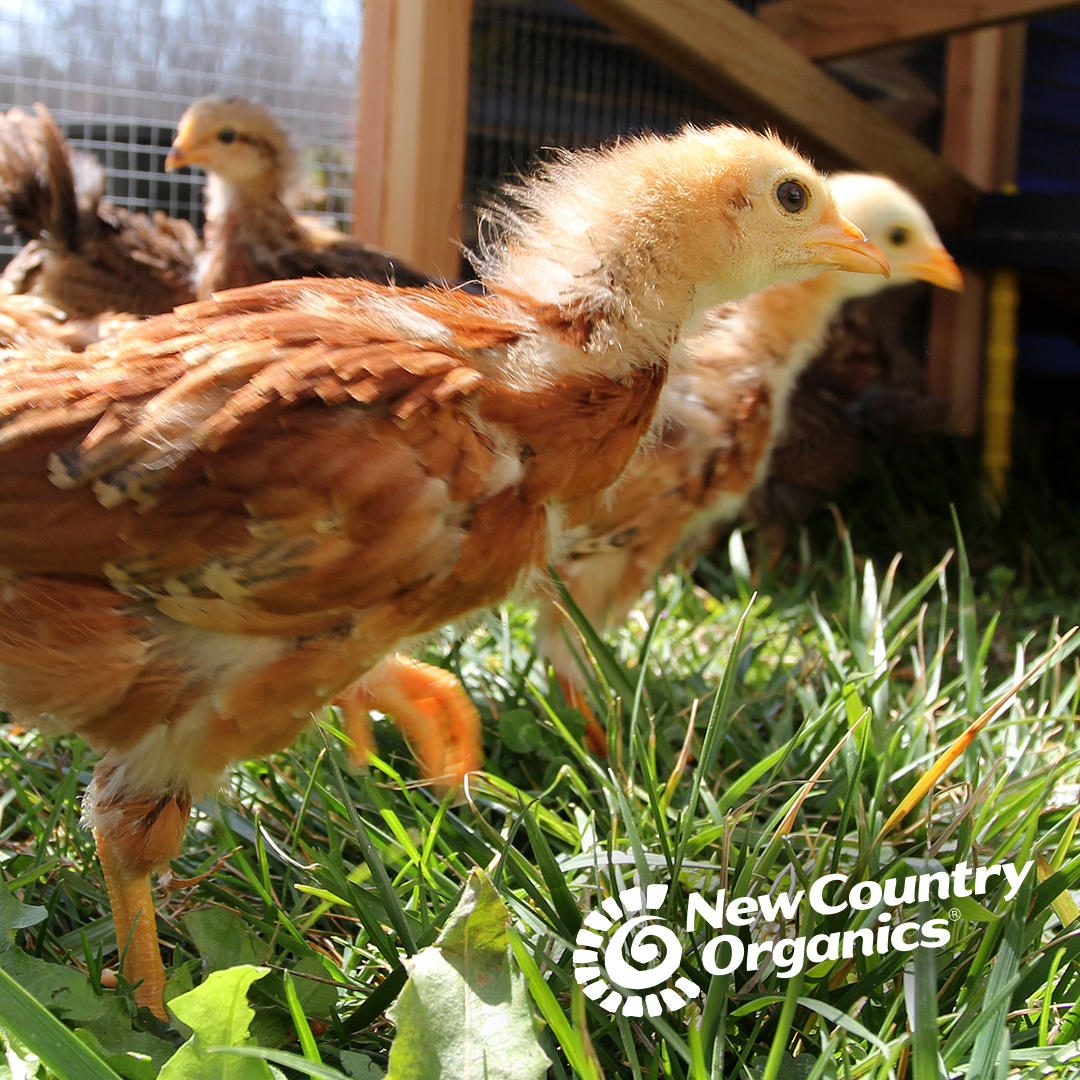 YOUR ORGANIC FARM HERE
Organics, USA
We are working on building more organics. Right here in the US. Would you like to be recognized here? Get in touch. Tell us your story. Contact: 888-699-7088 | info@newcountryorganics.com
---
AN EVOLVING ORGANIC SYLLABUS
SUPER SOURCES WE KNOW AND TRUST
This following list of books came largely from Tigger. That's right, Tigger. We asked for lists of books and she obliged. Do you have a top ten list of organic reading? EMAIL US YOUR TOP TEN ORGANIC BOOKS.
---
Top Ten or Twelve Books to Read Immediately
City Chicks: Keeping Micro-flocks of Chickens as Garden Helpers, Compost Makers, Bio-recyclers, and Local Food Producer, by Pat Foreman

City Chicks teaches the urbanite how to enable the local food supply by keeping family flocks of chickens as garden helpers, compost creators, bio-recyclers, and local food suppliers. And it addresses the problem many communities have not understanding how beneficial chickens can be in an urban setting. Learn how to lobby your local municipality to let you have chickens!

The Small Scale Poultry Flock, by Harvey Ussery

The most comprehensive and definitive guide to date on raising all-natural poultry, for homesteaders or farmers seeking to close their loop, The Small-Scale Poultry Flock offers a practical and integrative model for working with chickens and other domestic fowl, based entirely on natural systems.

Tomatoland, by Barry Estabrook

This is the story of the tomato: from its birthplace in Peru to the tomato growing capitol of the world: Immokalee Florida. Estabrook, the author, is an investigative reporter, and he reveals the human and environmental cost of the 5 billion dollar BIg Ag tomato industry. Once you've read this book you will never buy or eat tomatoes from the grocery store.

The Third Plate: Field Notes on the Future of Food, by Dan Barber

Written by a chef who manages the famous Stone Barns restaurant in NY, this chef has taken farm-to-table dining to the max as he grows much of the food he cooks. This book delves into the small farmers who produce sustainable, organic food. He examines the role of soil, plant diversity, and sustainable farming practices by highlighting specific small farmers in the US and Spain.

The Market Gardener: A Successful Grower's Handbook for Small-scale Organic Farming, by Jean-Martin Fortier

Written by a farmer in Quebec, and using just 1.5 acres this farmer shows how you can feed up to 200 families. This book highlights how to grow food without a tractor, growing mixed vegetables systematically with attention to pest management and healthy soils.

Dirt: The Erosion of Civilizations, by David Montgomery

This is a powerful history of soil from ancient civilizations to modern times and how organic farming may help us avoid the fate of other civilizations. Nurturing the soil takes the approach of treating soil as a biological system rather than a chemical soup.

Holy Shit: Managing Manure to Save Mankind, by Gene Logsdon

This easy to read book provides the inside story of manure and what a great natural resource it is. The book describes how to manage farm manure, and how to compost.

Pandora's Lunchbox: How Processed Food Took Over the American Meal, by Melanie Warner

This is an eye-opening book about how foods are grown and processed thus creating the cheapest, most abundant, most addictive, and most nutritionally inferior food in the world. It is a shocker to read that most big food executives and food scientists admitted they do not eat the products they create and sell.

Carrots Love Tomatoes: Secrets of Companion Planting for Successful Gardening, by Louise Riotte

This is our go-to book for companion planting of vegetables and herbs. The first year we used it, our yields increased across the board and we had to do much less pest management.

Naturally Bug Free: Homemade Pest Control for Organic Gardening Made Easy, by Gaia Rodale

A great source for how to avoid chemical fertilizers and insect sprays with natural, home-made remedies.

The Soul of Soil: A Soil-Building Guide for Master Gardeners and Farmers, by Joseph Smilie

This is a wonderful book for understanding what sustainable agriculture is, reading the health of a field by the weeds, and how to nurture the soil with compost. Put simply this is how to grow your soil, so that the soil grows the plants.

Roots Demystified: Change Your Gardening Habits to Help Roots Thrive, by Robert Kourik

This book is great for understanding how roots grow including lawns, shrubs, vegetables, fruit trees, and ornamental trees. From choosing cover crops to choosing fruit tree varieties this book has tons of information. Understanding how roots grow is one of the keys to successful gardening and farming.
---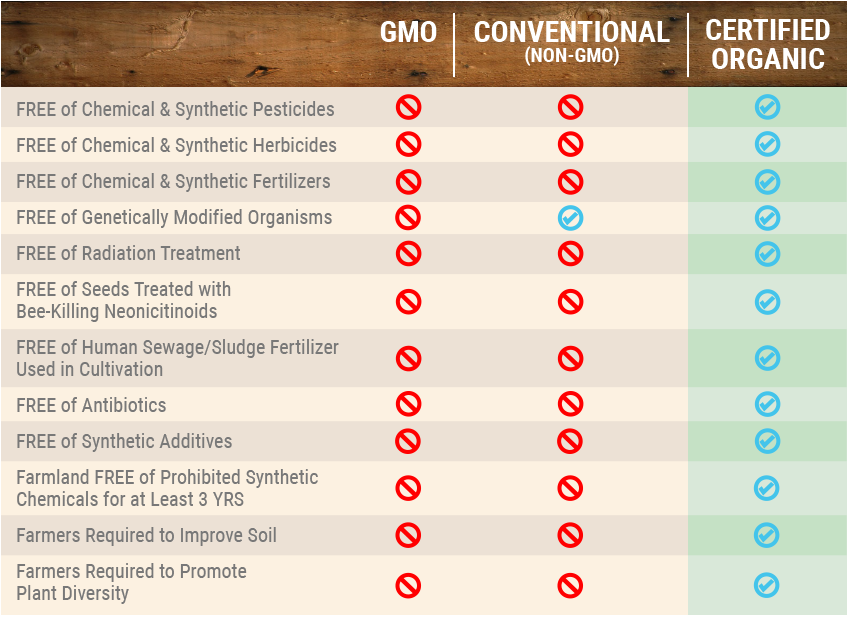 ---