WE ARE ALL ORGANIC.
Organic doesn't mean trendy or cool or pretentious. Organic doesn't have to mean expensive. Organic simply means living in ecological balance. Living real life. Real life sustained by real food.
We are complex organisms living in an increasingly complex world. Our lives are complex. Our clothes are complex. Our food is way too complex. Bigger, more complex corporations are controlling and complicating our food supply.
Fortunately, we– as eaters, as parents, as responsible citizens of this planet — are rising to the challenge. We are living our lives by making better choices. We are taking back the food supply one egg at a time. We are putting just as much good into the ground as we harvest from it. We control what we eat and what our food eats before us. More importantly, we're teaching future generations the beauty of simple, high-quality, organic living. Day by day, acre by acre, block by block; we are building something better.
WE ARE NEW COUNTRY ORGANICS.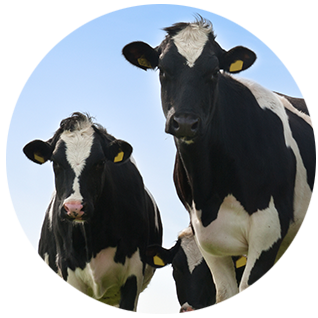 WHY FEED YOUR ANIMALS
NEW COUNTRY ORGANICS?
---
Our feeds are formulated with the best health of the animal in mind. We do not change our nutritional formulas due to cost fluctuations of specific ingredients, so your animals receive the same feed throughout their feeding cycle. We do not utilize "least cost" formulations.
Our feed is fresh. We grind and mix in milling runs designed to keep just the right quantities on hand – stocked to maximize freshness while ensuring there is always ample feed to meet increasing needs.
We believe certified organic grains are healthier, safer and more nutritious for your animals and for the products you and your customers consume from them. New Country Organics is soy-free. Multi-grain formulations provide a complete amino acid complement. Our certified organic feeds and minerals are certified by SCS Global Services. https://www.scsglobalservices.com/services/organic-certification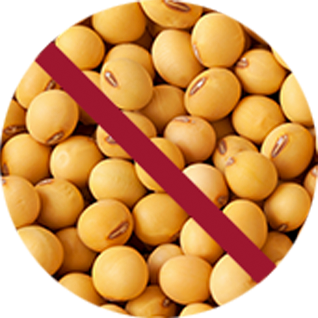 WHY SOY FREE?
Soy is in everything. It's an industrial food ingredient. If it comes in a box and it is supposed to be edible then chances are high that soy is on the ingredient list. And the likelihood is that the soy is transgenic, genetically modified. Unless it says Organic Soy. Look for the organic seal. 96% or more of the soy grown in the US is genetically modified. Americans eat more soy than traditional soy consuming cultures. We don't want soy to be in everything. New Country Organics is entirely soy-free for good reasons:
Soy is high in phytic acid. Monogastric animals like chickens, pigs and humans don't produce the enzyme phytase. Without phytase, phytic acid can block uptake of vitamins and minerals. Not only is this a waste, but it's creating pollution problems.
Soy is high in phytoestrogens. Our children are entering adolescence earlier and earlier.
Soy is high in trypsin inhibitors. Trypsin is an enzyme that helps to break down many different proteins. Inhibition of trypsin contributes to allergies.

THE NCO LOGO
The New Country Organics logo has a story behind it, just like our name.
The elegant golden spiral sits at the center of orbiting green obelisks. The colors are easy: meant to convey sun, earth, soil, and life. But look more closely: the spiral is of course the famous Fibonacci sequence renowned in mathematics as the code found everywhere in nature from sunflowers to pineapples. Even our conception of beauty is anchored in this mathematical sequence – often called the Golden ratio.

So the logo speaks to the deeper meaning in nature, and what we're trying to do at New Country Organics to support it.
The organic community is a vibrant social web of farmers, families, educators, ecologists, heritage historians, activists, foodies and more. It's a noisy and hungry bunch. At New Country Organics we take pride in the fact that our customers see us as partners and that we all see ourselves as being in this together. We believe in the Certified Organic program. We work hard to find the best products. Products that we use ourselves and products that we know will be appreciated by our customers. Because they trust us. And we value and honor that bond. It's a great community.
---
Our Education Community Partners:
We think the best way to keep what is good about organics is to give it away. We believe that by helping one another learn and grow, we all benefit. This is not a pre-Iron-Curtain zero-sum game, but a system that rewards those who lend a hand.
We have developed a platform for like-minded organic pioneers, educators and leaders. We have established the Organic Educational Center (OEC). And we are tapping our network to bring best in class resources to you. People who know their manure. Next we build it out.
---
Our Vendor Partners: