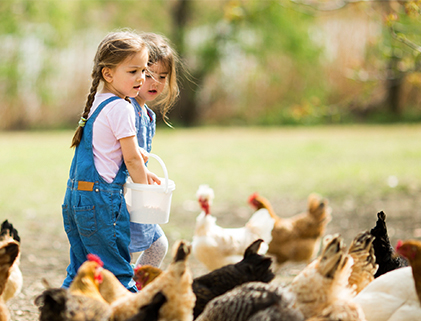 Welcome to New Country Organics. We are serious about organic growing.
Our Mill Outlet Hours
Virginia
Monday – Friday 8 am to 5:30 pm
Texas
Monday – Friday 9 am to 4:00 pm, Central Time
Holidays 2020:
New Year's Day, Wednesday, January 1 – Closed
Good Friday, Friday April 10 - Closed
Memorial Day, Monday, May 25 – Closed
Independence Day, Observed Friday, July 3 – Closed
Labor Day, Monday, September 7 – Closed
Thanksgiving, Thursday, November 26 – Closed
Day After Thanksgiving, Friday, November 27 – Closed
Christmas Eve, Thursday December 24 - Closed at 2pm
Christmas, Friday, December 25 – Closed
New Year's Eve, Thursday December 31 - Closed at 2pm

---
Call Us
Sales & Inquiries: 888-699-7088 540-469-0694
Corporate: 844-933-3337
Mailing Address
New Country Organics, 801 2nd Street, Waynesboro, VA 22980
Here is how to get our products
Visit our Mill Outlets in Virginia and Texas
In Virginia, New Country Organics is located at 801 2nd Street, Waynesboro, VA 22980. Click here for map.
From Interstate 64 take Waynesboro Exit 96 to South Delphine Ave. Follow North to left at 2nd Street. We are on the right at 801 2nd Street.
In Texas, New Country Organics is located at 211 15th Street, Lubbock, TX 79401. Click here for map.
From Interstate 27 North take Exit 3. Follow the I-27 Frontage Road across 19th Street and to a right on 16th Street. Take a left on Avenue B. Mill and Outlet are on right. From Interstate 27 South take Exit 3. Turn left on 19th Street. Take a left onto Avenue B. Follow to Mill and Outlet on your right.
About our Resellers
Some are small and some are large. Some are farm stores or educational farms. Some buy direct from us, some buy from our distributors: Bradley Caldwell in the northeast and Nelson Wholesale in the southern US. Most have parking. All of our resellers carry at least our certified organic, soy-free Layer Feed. If you want more of our stuff, please ask them for more. Everyone wants more good stuff.
Interested in Reselling our Products?
Do you have a store? Can you order the minimum quantity of a pallet per month? Do you want to reach knowledgeable organic buyers with authentic organic products? Are you willing to keep layer feed stocked continuously so our customers can find the feed they need for their birds, whenever they need it? Would you like details? You can call us directly below, and, if you don't qualify for our direct program, then you can contact our distributor in your area.
Email us or Call Kevin or Dan if you want more information (888) 699-7088.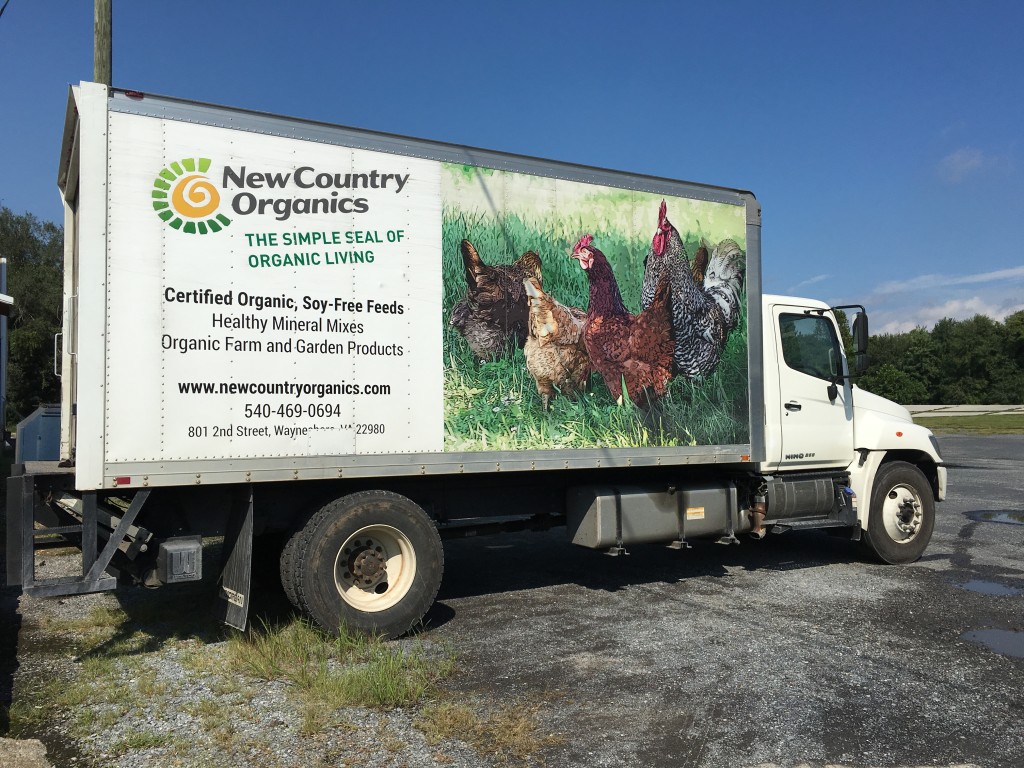 Virginia Delivery
Our trucks travel monthly routes in a 135-mile radius of our offices in Waynesboro, Virginia. If you would like our truck to deliver bulk quantities to your farm, please give us a call to discuss. 540-469-0694. Please note that farm delivieries on our truck cannot be arranged through the online store.